Ref:
Date:
Location:
Photographer:
Ref:
Date:
Location:
Photographer:
Going Solo by Jane Lines MPAGB, LRPS, BPE5*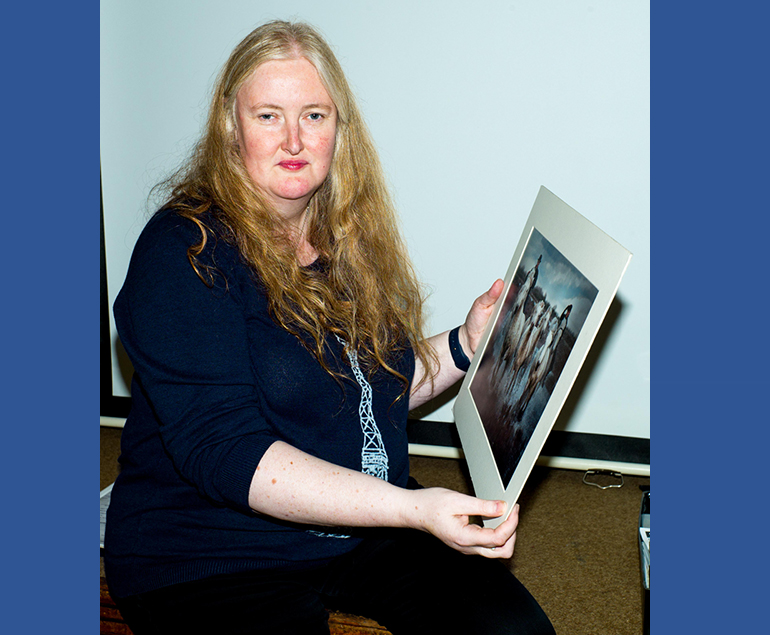 10/02/16
Last night the club
was treated to a lively, interesting and informative talk from Jane Lines of Chorley P.S. Jane is well known within the L&CPU for the quality of her photography and post-processing work. We now know she is a very fast learner too. Jane started taking photos just six years ago and then only as an alternative to standing behind husband Adrian who had got the photography bug some three years earlier.
First we were taken to the south of France, where she spent several days photographing the famous white horses of the Camargue during the colourful Gypsy Carnival.
Then Jane took us through her successful MPAGB entry which she achieved in 2015. She urged those who had started on their 'Awards for Photographic Merit' journey not to stop at CPAGB.
After the tea-break we got to see up close a selection of her inspiring prints which she handed round. We were able to ask her questions about how she took the shots, how she processed them, her choice of paper and the ideas behind her montage work.
Next week, Jane returns to judge our Open Competition 5 and we look forward to her relaxed and positive style of judging which we have benefitted from in the past.
By Kath Hill